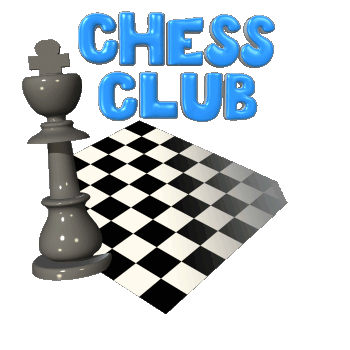 Over 30 Years of Successful Chess Club Enrichment
at 1000+ California Schools, Libraries, and Institutions

Ten-Thousand+ K-12th Grade Students of all Ages & Levels
Professionally Trained by our Certified Chess Instructors

We are U.S. Chess Federation Tournament Coordinators
and now the #1 Online Chess School in the World
+WEEKLY ANTIGEN & PCR TESTING
In-School CHESS CLUBS In-Action!
Who? Why? What? Where?
Formed on the campus of San Jose State University in 1990 by members of the SJSU Chess Club team. The pilot program sent College Students to teach in-school chess classes on San Jose Unified School District & San Jose Diocese campuses in exchange for college credit. Shortly after the San Jose Chess Club was officially formed and incorporated as a 501(C)3 non-profit organization.



We were a success and quickly spread throughout Santa Clara County and way beyond, now hosting K-12 Chess Clubs before/during/after-school or at lunchtime in well over 100 Bay Area school locations, in all 9 Bay Area counties.
​
We're now the #1 online chess school in the USA! The Covid-19 pandemic closed down our live/in-person Chess Clubs for a full calendar year, forcing us to direct our attention and master emote learning options, virtual chess classes, and much more.
We are devoted to promoting the merits of chess amongst children by using stories, analogies, and catchy songs to make the game of Chess exciting. This unique learning experience not only teaches children to play chess but also prepares them for life by enhancing the thought process. Children participating in the Chess Club classes develop critical thinking and problem-solving skills, have better concentration and mental discipline, and gain confidence.
We've been on TV, newspapers, and print for our award-winning Chess curriculum. We teach an academic style of chess that has proven to raise math and reading scores as well as boost social skills. Over the past 30 years, we've taught tens of thousands of 'Chess-Kids' of all ages.
We offer professional training by 'active' US Chess Federation Coaches with countless years of experience. Our Instructors have what it takes to teach all the way to master level, we make Chess as fun as possible and give students the tools they will need to progress on their own. No Chess organization can make an 'expert' just meeting once a week. Practicing makes progress, so we emphasize the elements of FUN in learning while being competitive, and honorable.
​
Our curriculum is designed for students of all ages & levels:
BEGINNER
No Chess knowledge needed

This level covers the rules of, plus essential beginning strategies
INTERMEDIATE
Your child should know how the pieces move, how to castle, and checkmate

This level covers powerful tactics and builds the skills necessary to successfully win games
ADVANCED
Your child should understand multiple tactics and checkmate strategies

This level covers advanced tactics, planning and strategic thinking, leading to confidence in crafting a plan from any position.

​
Our Chess Coaches:
Passed 10 Panel Drug Screening

Recent Negative TB Test Readings

American Red Cross CPR Certified

Weekly Negative Covid-19 PCR Testing

Background Checked by the DOJ and FBI

Active Members of the US Chess Federation

Professionally Chess Rated from 1300 - 2400+

100% Safe UV Light Sanitizing and Disinfecting

Proof of Full Covid-19 Vaccination and Boosters
*including manufacturer name and dates of administration